Residential

Plumbing Services
From clogged drains to new hardware installations Cochran & Son is your #1 residential plumber.
Residential Plumbing services
Disposal Repair & Replacement
Toilet Repair & Replacement
Sump Pump Repair & Replacement
Water Service Repair & Replacement
Faucet Repair & Replacement
Drain Line Repair & Replacement
Sewer Repair Service & Replacement
Water Heater Repair & Replacement
Tankless Water Heaters
Water heating is one of the largest energy users in the home. The capacity of a water heater is an important consideration. The water heater should provide enough hot water at the busiest time of the day. We offer a wide variety of electric, gas and tankless water heaters.
Never Run Out Of Hot Water Again!
With a tankless water heater, you can enjoy the luxury of unlimited hot showers. But how do they work? And are there any downsides to installing one in your home–for both residents and guests alike! We explore these questions below…
The name says it all: TanklesLESS – short for "tank less." These units use electric resistance heaters that produce intense flames which sear away at whatever's inside; beaming forth unparalleled shower flow without requiring replenishment from external sources such as pipes or faucets.
Why Choose Cochran & Son?
At Cochran & Son we pride ourselves on delivering the highest quality service to all of our customers.  We work with only the best brand names in the industry.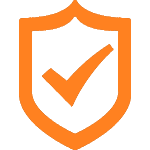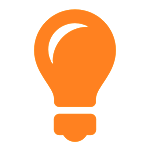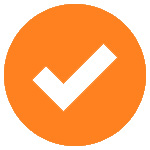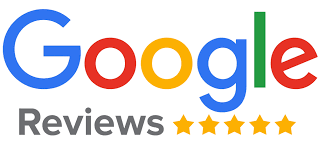 hear what our customers have to say
30 reviews on
Our repairman was on time and even called ahead to see if it was okay if he arrived early. Our heater needed a part which thankfully he had on his truck because it was so cold the other day! I will use this company in the future. Nice family owed business. I highly recommend.
This was the 2nd time we used T.A. Cochran & Son. The technician was on time and very professional. He took his time and explained what part we needed and even went as far to have it delivered to our home by another driver. I would recommend this business.
Super fast and thorough service! Came in quickly and fixed the issue! Thank you so much!
Very satisfied with their prompt and professional service!
Bash Sciarrino
2022-02-04
These guys were great. Had them come out because we wanted to replace our toilet and faucets in our bathroom. They came exactly when they said they would, very professional, knowledgeable and honest. The plumber was quick and the end result was exactly what we wanted. I would definitely recommend to anyone that needs plumbing. It's hard to find quality work these days.
I had my water heater go down over the holiday weekend. They came out the next day and had a new one installed the next day.
They recently just installed a new tankless water heater. My old one was leaking. The installation process was fast and we were back with hot water quickly! Everyone we spoke to and dealt with was extremely accommodating to our needs. We loved our plumber so much, we are using him for an upcoming job at one of our commercial properties. We even plan to use them to redo our HVAC system this Spring.
Schedule An Appointment
Or Get an Instant Quote
Visit Us
807 Washington St. New Castle, DE